We're proud to share the February 2012 Tribe wines with great newsletter stories from Molly & Charlie. Enjoy the tasting notes, nature report and winemaker's update by clicking here. To get you started, here's a great story from Charlie.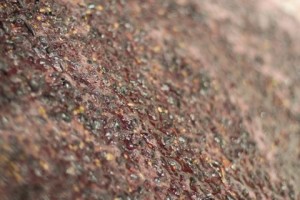 Tribe:
Several national television news shows recently reported that the boxer Muhammad Ali was celebrating his 70th birthday. This reminded me of the time I met Ali. The story has nothing to do with wine or wineries, but it's a fun story, and I thought I would share it with you.
During August in the late 1980's, Molly and I and our friend Mark Rappoport were entertaining my mother, Doris, for dinner at a wonderful West Hollywood restaurant, The Palm. Mom was born in Black Jack Grove, Texas on August 13th (it was a Friday the 13th), and we were celebrating her 70th birthday. As one might expect in a celebrity area like Hollywood, the three front booths at The Palm were the most important tables. We weren't in one of those booths that night, but were seated at a very nice six-person booth to the left of the entrance from the bar area into the restaurant. It's also relevant to the story to mention that the path from the front three booths to the restrooms went past our booth. Mark and I were seated on the side of our booth facing the back of the restaurant, with Mark by the aisle. Molly and my mom were facing us, looking toward the front of the room, with Mom by the aisle.
We had just finished ordering our meals when Mom suddenly exclaimed: "It's Cassius Clay!" Ali had, of course, legally changed his name to Muhammad Ali about 24 years earlier; nevertheless, he stopped in the aisle beside our booth and smiled at Mom. We all looked up at perhaps the most handsome man I've ever met. Ali had retired from boxing a few years earlier, but he was still in magnificent shape, and that evening he was dressed in a black velvet blazer. I said, "It's Muhammad Ali, Mom."
Mom couldn't have cared less about my correction. She smiled back at Ali and said: "You're beautiful!"
Meanwhile, Mark, who is a big man, had risen from his seat to stand in the aisle beside Ali. Mark stuck out his hand and said, "How you doin', champ?"
Ali turned toward Mark and replied: "Who you callin' tramp?"
Ali then raised his hands and feinted a punch toward Mark.
An old Ali joke, no doubt, but Mark stepped back, terrified: "I said 'champ'!"
Ali turned back to my mom, bent down and kissed her on the cheek, smiled again at all of us, and continued on his way back to the men's restroom. Wow.
Without question, Ali was a champion in the ring, and he has a champion's personality as well. Incidentally, and more on topic, these wines are real champs too.
Enjoy!
– Charlie