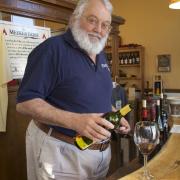 If you have decided that wine is something you want to learn about, or if you just want to waste less money on bad wine, there are things you can do to hone in on your preferences and expand your wine world.
Many people I meet in my family's tasting room feel uncomfortable. Wine seems fancier than almost anything else we consume: it can be expensive, and you feel lots of pressure to know what you're doing when you spend money on something you'll drink in one night. Besides, wineries often take themselves so seriously! My dad likes to say that when he started visiting Napa wine country in the 70's, it was like visiting a mausoleum to worship dead grapes: there was a lot of marble, the soundtrack was slow and funeral-like and the employees' tones were hushed and serious. It was not a joyful experience — and wine should be joyful!
There isn't a magical solution for finding your perfect wines right away. Preferences and tastes are unique. I recommend a systematic approach. Start with inexpensive wines so that you can taste a little of a lot of things. Order by the glass in restaurants so you're not overcommitted to a bottle that you might find disappointing. Attack one varietal at a time (maybe this week you think about Pinot Noir).
Here are some ideas for self-directed wine experimentation.
As discussed in this post, start with some comparative varietal wine tastings in your home. Once you have conducted some initial in-home tastings, you will have identified a few things you like. Perhaps you found that you liked the Zinfandel the best of the red wines, and within the Zinfandels you preferred the fruitier selections. Maybe the Sauvignon Blanc was your favorite white wine, and you preferred the selections from New Zealand to those from South America. These examples and keywords will help you read labels and seek good suggestions. Try different stores in your area. Usually, even if it's your corner liquor store, there's one person in the store who is the WINE GUY or GAL. Ask for their advice in selecting wines based on what you know you like. Be clear about your budget and your plans for the wine (Is it a special occasion? Will you be eating it with fish?). If someone is unhelpful or inaccurate, shop around for a different person or store.
I recommend hole-in-the-wall wine or liquor shops because you will often find unusual wines from smaller wineries. Many chain stores and restaurants have a centrally-approved wine list where all their locations carry the same wines. The only wineries that will be featured on this type of corporate list are large-production wineries making hundreds of thousands of cases a year. All that said, Costco is a great source for wine. They do have independent purchasing.
There are good mass-production wines out there, but I believe you will have better experiences on the whole with smaller wineries. Not only because the wines are generally better, but also because you will be able to connect with a business that will provide you with individual service as you seek to expand your horizons.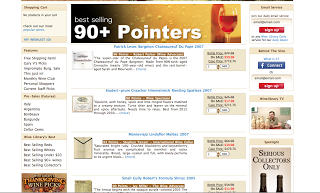 If you don't have access to a store you like, try the Internet. There are good wine sites withwide selections. My favorite is The Wine Library (home turf of Gary Vaynerchuk), a shop in New Jersey with a comprehensive online store (shipping available only where legal). Do not hesitate to call them and ask for suggestions.
In restaurants, ask for the advice of the server or the sommelier (a person who is responsible for selecting and sharing information about wine and pairing wine with food). Tell them in general terms what you like and ask them to make recommendations. Consider asking for a couple of wines to arrive at once: order a couple of Cabernets by the glass and taste them side-by-side. Some restaurants will pour you a tiny tasting sample of wines that they sell by the glass. Don't be pushy, but do ask!
Call the wineries that make your favorite wines (this includes calling us!). Ask them to recommend similar wines they produce and good choices from other wineries. I have had these kinds of conversations when working in the winery, and they can be very fun. Also ask them if they will be participating in any special events in your area, or if they can recommend any local restaurants that carry their wine. My parents travel around the country 3-4 months out of the year in order to conduct tastings and winemakers' dinners and attend festivals. If you have access to these kinds of events, they are great way to taste a wide variety of wine easily and affordably.
There are wineries in all 50 states in this beautiful country. I lived for many years in Alaska, maybe the most unlikely place to find a winery of all, and can personally verify this. Plan a weekend outing to the winery nearest you! Not all states offer climates optimal for wine production, so you may not love the wine, but I promise you will love the opportunity to ask questions about winemaking and tasting. Find out if you can take a winery tour or even volunteer to assist winemaking.
And here is the nerdiest advice of all: take notes. Use an application on your phone, a notepad, a dry erase board, or scratch paper from your recycling bin. When you've perhaps had a few glasses, your notes, no matter how simple, will help you remember the things you like and didn't like. This is particularly helpful to people that are beginners to tasting wine.