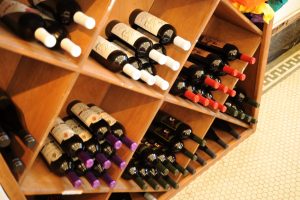 It feels pretty good to come home from a wine competition with some medals around your neck. And by neck, I mean neck of a wine bottle.
We're so excited to share that we recently won three medals at the San Francisco Chronicle International Wine Competition. This major annual competition is judged by wine experts from all over the world, and we are just beaming about these results:
Gold medal – 2013 Dry Creek Valley Syrah
Silver medal – 2013 Dry Creek Valley Grenache, Hoskins Vineyard
Bronze medal – 2013 Dry Creek Valley Cabernet Franc
You can check out all the competition results here if you're interested.
We're so proud of these three wines, too. Our Syrah is a rich, berry-vanilla-earth blend that goes perfectly with summer dinners and berry cobbler. And if you're looking for a perfect dinner for cocktail hour as the sun sets on a perfect warm day—you'll love the Grenache, served slightly chilled.
And our Cab Franc is a full-bodied, quiet giant-mineral-black cherry enigma that will age beautifully for years to come. Need more proof that this wine kicks ass? Check out the 91 point rating it earned this month in Wine Enthusiast.
Of course, you can taste these wines any time in our tasting room or buy them from our website. Questions about them? Call (707-431-2148) or email (tastingroom@meekerwine.com) the tasting room anytime.