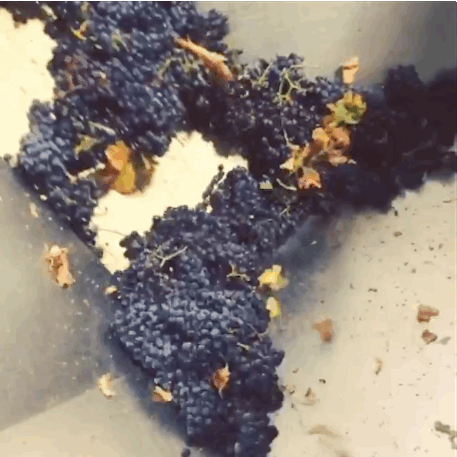 Earlier this summer we launched our first Harvest Date Contest, challenging our Tribe members and fans to guess when our first load of grapes would arrive. Our first load of red grapes arrived Sunday, September 7 at 3:37pm. Fittingly for our newest release, it was the Dry Creek fruit for our Winemakers' Handprint Merlot!
Longtime Tribe member Tom Martenson is our winner, with a guess that was just 20 hours off the mark. Tom and his wife Kristen take their duties as Tribe members and wine junkies seriously–they brought their whole wedding party to our winery for a tour, invited Molly & Charlie to their wedding, and travel to wine country often to quench their thirst for new wines and fresh adventures in wine country.
And, thrillingly, the grapes look great. The fruit, from Cam Mauritson's vineyard off Canyon Road, is one of the star ingredients in the Handprint Merlot, delivering depth, tannin, and flavor. We're grateful for our partnership with Cam and so many other fine growers–and proud to release another great Winemakers' Handprint Merlot.