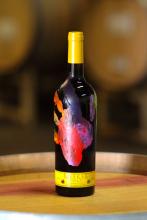 Many Tribe members and customers learn about us because of our Winemaker's Handprint Merlot – a unique bottle that's eye-catching on the shelf and of course palate-grabbing in your glass. The textured bottle leaves you wondering if these people really have time on their hands (heh) to print each bottle by hand. Of course, we do. And here's the story of how it gets done.
Handprint is special because of the unique combination of wine and the package. Each bottle is held in paint-soaked hands one last time by either Winemaker Charlie or  Winemaker Lucas Meeker before we ship it out the door.
It starts with the paint. Some have office supply cabinets full of reams of paper, pencils and ethernet cables – we have shelves upon shelves of artist-quality acrylic paint.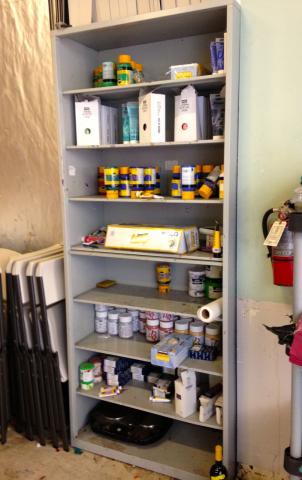 Then we get out the paint tray. Years ago, Charlie pressed his hands into plaster of paris to create these molds. Over the years they've accreted layers upon layers of paint and their own dingy charm. Lucas' hands (like father like son!) work just fine in Charlie's mold.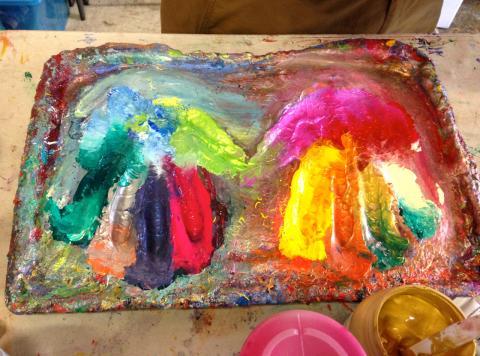 Then either Charlie or Lucas presses his hands into the molds. (Color note – you can tell these are Lucas' hands because Charlie always uses an orange for his right thumb.)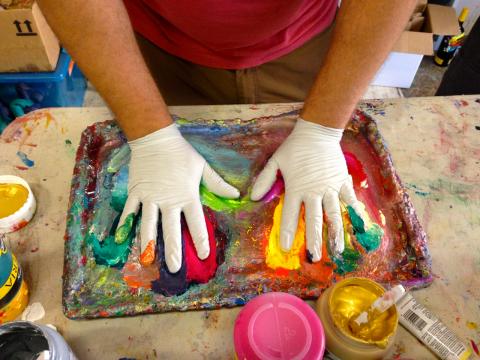 You have to be careful to make sure that the paint stays in the center of the finger so you can create a clear hand outline on the bottle.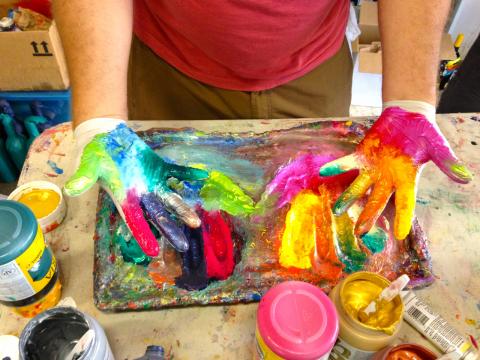 Once his hands are good and goopy, Lucas grabs the bottle, being careful to keep his fingers spread to avoid the dreaded catcher's mitt effect. Both Charlie and Lucas are very particular about Ty, our winery Operations Manager, holding the bottles at exactly the right angle for maximum efficiency.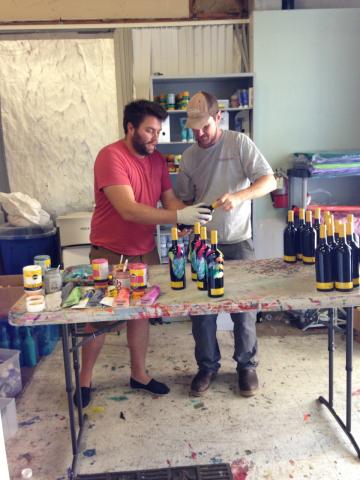 After being printed, each bottle is lined up to dry in our Handprinting Room for a couple of days, depending on the humidity and temperature. After it's dry, each bottle gets wrapped in tissue paper and re-cased for shipment.
To us it's Handprint – our best-selling wine – but we want to be clear that it's more than a pretty face. Handprint is a Meeker Merlot – and that means it's layered, full-bodied and complex. Cherry, spice, tannin and vanilla flavors come together and get better in the bottle year after year.
Our Handprints are handmade in the same way we make our wine – with attention to the details and love for both wine and the people who drink it. From our hands to yours!