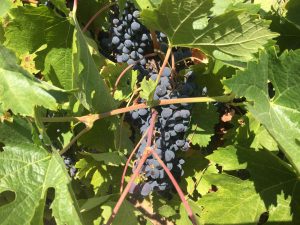 If you love talking about wine—especially Meeker wine—we have just the event for you. On March 7 and March 14, the Meekers will be talking wine, winemaking, and more with Tina Morey and a group of sommeliers, bloggers on #winestudio, a live Twitter chat.
At 6 pm PT/ 9 pm EST on both nights, Lucas Meeker, Kelly Meeker, and Jeff Shaeffer will join host Tina Morey for a discussion of Meeker wines. Here's what's on the wine list:
Tuesday March 14: 2013 Winemaker's Handprint Merlot (notes)
So pull up a chair, fire up your Twitter account, pour yourself a glass of wine, and join the conversation. We'll look forward to talking with you!
Just search hashtag #winestudio in Twitter or click this link to see all the conversation. Ask questions, share your thoughts, and join in! Just make sure to include the hashtag, #winestudio, in every tweet.
Not sure how to use Twitter? No worries! We have just the how-to video for you. Check out this (slightly outdated but still informative) "Twitter for Beginners" video by Kelly Meeker on YouTube.