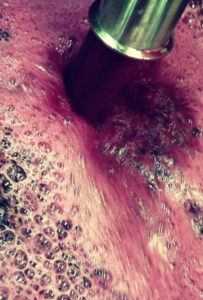 We've got lots of exciting updates for y'all, so let's get right into it.
Update #1: Specials on ZinGre and Chardonnay
When the weather starts to heat up, we love to serve a chilled, crisp white or rosé. And we can't recommend better options than our 2014 Chardonnay or our 2016 ZinGre Rosé.
Our Chardonnay is crisp, fresh, and balanced—and our ZinGre (a blend of Zinfandel and Grenache) is a dry, refreshing rosé made in the style of a vin gris.
We're offering these perfect spring wines with some fresh discounts:
2016 ZinGre (Regular price: $25)
3 bottle: $20.00/bottle – 20% off
6 bottle: $18.75/bottle – 25% off
12 bottle: $17.50/bottle – 30% off
2014 Dry Creek Chardonnay (Regular price: $28)
3 bottle: $22.40/bottle – 20% off
6 bottle: $21.00/bottle – 25% off
12 bottle: $19.60/bottle – 30% off
Attention Tribe Members! If you order before May 1st, we can include these wines with your April Tribe shipment to be announced later this month.
Mix and match any of these wines to complete a 6 pack and receive 50% off shipping, or buy a 12 pack and we'll include the shipping costs in the price. (This shipping offer is only available on standard FedEx Ground rates and excludes AK & HI.) This special is available through May 15, 2017.
Interested? Call or email the tasting room: 707-431-2148 or tastingroom@meekerwine.com.
Update #2: New Distributors in Wisconsin and the Carolinas
We're also excited to announce that we have two new distributors: Legacy Brands in Wisconsin and Grapevine in the Carolinas! They'll be helping us get our wines in restaurants and shops in these lovely states. And if you live there, be sure to let your favorite spots know where they can order Meeker wines.
Update #3: Miscellany
A few more things:
Molly's headed to the midwest: Molly will be traveling to Ohio in May and to Wisconsin and Michigan in June. We'll update you as soon as we have her schedule confirmed!
New faces in the tasting room: Allie Dahl is our new tasting room associate. Say hi next time you're in the tasting room! She'll be ready to pour you a taste of your favorites.
Kind words from Ken's Wine Guide: We're blushing about these lovely reviews of our wines from Ken's Wine Guide. See what Ken has to say about our Handprint Merlot, Pinot Noir, and FroZin.